History of Stonington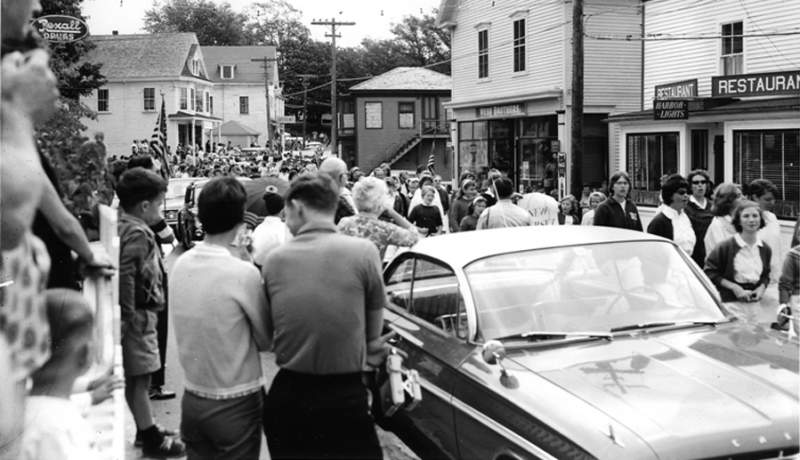 The history of Stonington as we know it began roughly 20,000 years ago, when massive glaciers moved across North America, helping create and shape the smoothed granite ledges on Deer Isle.  Around 10,000 years ago is when we can observe traces of the first humans to start settling in the area.  We can find remnants of settlements along the shoreline, indicating that humans appreciated this area for its natural resources and natural beauty from the start.
European settlers arrived in the mid-1700s.  At this point, Stonington was not an independent town, and Maine was Massachusetts.  But by 1897, Stonington had incorporated as a Maine municipality.  This time period, around the turn of the century, was the era of cod and mackerel fisheries, of major granite quarry operations, and of booming industry for Stonington.  What we know as the different neighborhoods on the island today--Sunshine and Sunset, Oceanville and the Reach--were actually self-contained communities in their own right back then.  Each had a school, a post office, and a small village center, and the year-round population of the town was right about 5,000.
Today, Stonington remains a fishing town, but lobster has supplanted mackerel and cod, and our year-round population has dropped to around 1,000.  In addition, the balance of demographics in Stonington has shifted heavily towards seasonal residents, from a small minority in the 1800s to nearly half in 2019.  There is a thriving creative economy anchored by world-famous institutions like the Stonington Opera House and Haystack Mountain School of Crafts; a variety of restaurants supplied by incredible, fresh, natural local ingredients; and talented craftspeople hand making furniture, clothes, pottery, and more.
For more information, photos, resources, and archives, we recommend you visit the Deer Isle-Stonington Historical Society.
Documents: